The textile fiber cutting machine was given different names according to different uses, it is a kind of general waste recycling cutting equipment with a wide range of applications. It can chop a variety of different types of raw materials according to different requirements, such as waste fabric, waste cloth, fiber textiles, and so on, then to meet people's demand for materials.
Functions and characteristics of the textile fiber cutter
With the continuous progress of human science and technology, all kinds of new, high-tech production of raw materials and then emerge in various application fields, and with the birth of new products, not only quality products, at the same time, there are a lot of unqualified products, waste generation, this kind of waste as a result of nonconforming product and material quality costs are similar, or thrown away it is not possible, and should try to processing and recycling.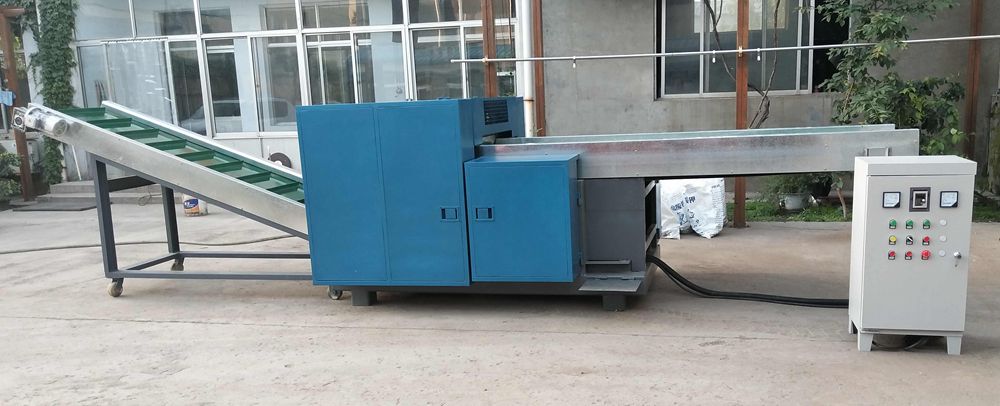 The characteristics of most textile fiber products are not high hardness, but the fiber structure interweaves closely, large tensile force, the shape is not fixed, to cut such materials, cutting treatment is a very difficult thing. Our fiber textile shredding machine is made and designed on the base of better character and advanced experience of similar products domestic and abroad.
In addition, it can meet the requirement of the best quality, high output, low cost, and also has a feature of reasonable structure, easy operation, safe production, and so on. It can also be combined with other machines into a complete production line.
Textile fiber cutting machine's structure and working principle
Textile fiber cutting machines can be used to cut all kinds of fiber rags, such as glass fiber, aramid fiber, textile fiber, and so on. The cutting machine has two fixed blades and four movable blades, the blade is made of alloy tool steel. With the help of the high rotation of movable blades roller, the raw material will be cut into small pieces when they pass the fixed blade.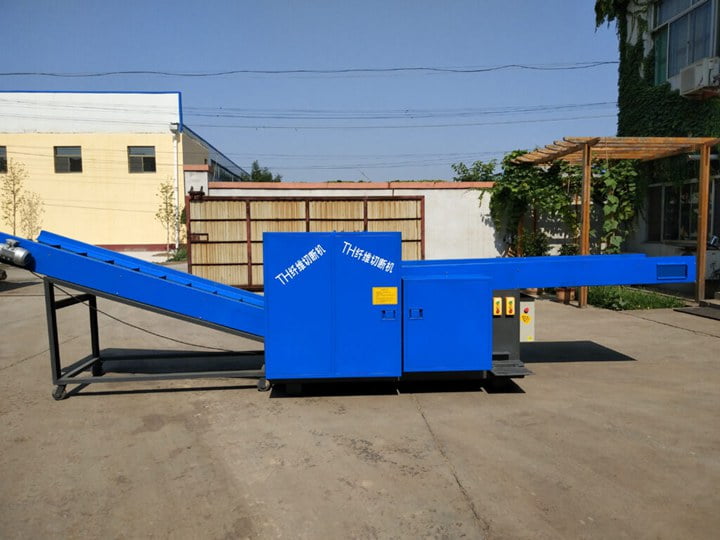 The cutting size of the material can be customized and adjusted, the normal size is 3-15cm, if the material is too small, such as 1-2cm, a blowing machine should be added at the outlet, if the material is the normal size, it is the normal discharging conveyor belt. There are many models of this machine, but all models' feeding and discharging conveying length are 3m.
Fabric fiber cutting machine maintenance
The size of the chopped material is even, the length can be adjusted arbitrarily, the whole chopper is easy to move, the work is stable and reliable, and the maintenance is very convenient at the same time.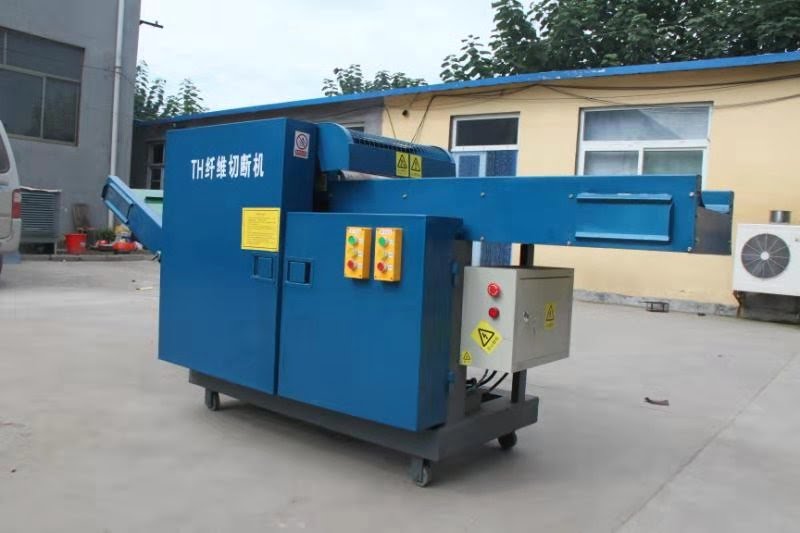 1-2 people can operate the fabric cutting machine.
In normal use, the blade needs to be sharpened once every half a year. So we also recommended matching with a blade sharper.
The raw material that can be used for textile fiber cutter
Textile fiber cutting machine can quickly cut up all kinds of soft fiber, carbon fiber, seaweed fiber, biological fiber, bamboo fiber, textile clothing scraps, waste yarn, waste line, old clothes, paper cotton, hemp, fishing net, non-woven, latex, leather, palm silk, graphene, sponge, cotton, car interior scraps, polished leather, leather, and other materials.
Finished product display of waste cotton cutting machine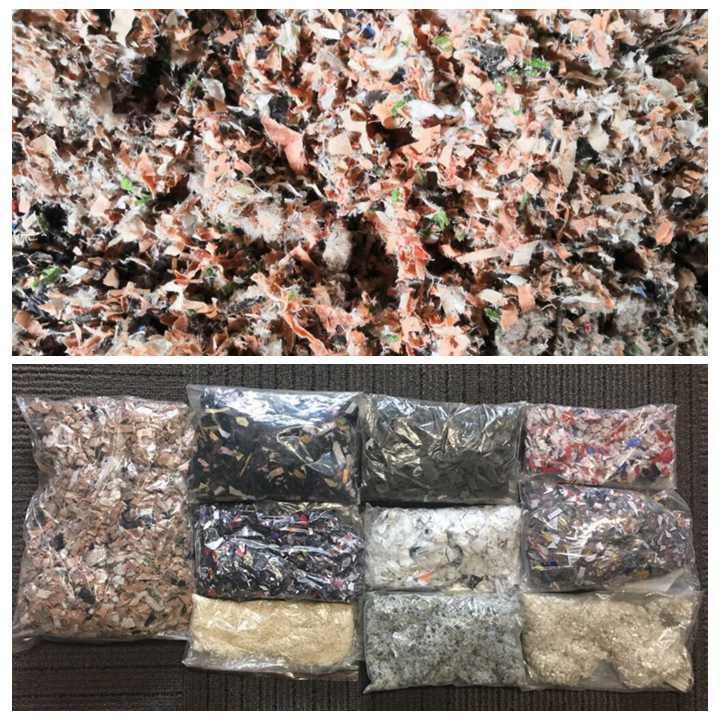 Parameter of textile fiber shredding machine
| | | | | |
| --- | --- | --- | --- | --- |
| Model | SL800B | SL1200B | SL1600B | SL2400B |
| Motor(kw) | 7.5+1.5 | 15+2.2 | 18.5+3.0 | 22+3.0 |
| Boundary dimension(mm) | 3200*1000*1200 | 7000*1500*1500 | 7000*1800*1950 | 5800*2200*1950 |
| Theoretical yield (kg/h) | 500-800 | 800-1200 | 1000-3000 | 2000-5000 |
| The shear size (mm) | 5-150 | 5-150 | 5-300 | 10-300 |
| Input with (mm) | 2800*350 | 3000*520 | 3000*720 | 3000*1100 |
| Output with (mm) | 2800*350 | 3000*520 | 3000*720 | 3000*1100 |
| Shearing thickness (mm) | 30-50 | 30-80 | 30-150 | 30-200 |
Cutting machine's parameter
Working video of the textile fiber cutting machine
Fiber cutter's packing & delivery